Discover Sluis
De Lindenhoeve is here for everyone, at any time of day. A romantic breakfast for two, pancakes with your children in the tearoom, a quick lunch with friends at our restaurant or dinner with your family … and that's all before mentioning the charming and comfortable guest rooms at our boutique hotel!
Find yourself a quiet little spot and soak up everything De Lindenhoeve has to offer. While the children have fun on the large playground, you can settle in on the terrace or in our lounge. Starting to get hungry? Savour tasty dishes created with quality ingredients and according to traditional family recipes at our welcoming restaurant in Sluis!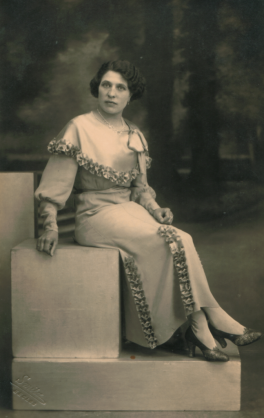 A family legacy
The story of De Lindenhoeve is a story of warmth, togetherness, and most of all a story of family. The farmhouse has been home to the Wemaer family since the 1800s. Initially as a working farm, but these days as a cosy place for families and friends to gather.
Tante Germaine was undoubtedly the force behind that transformation. Heartened by her life's motto, "Without hope, all is lost" an optimistic Germaine and her husband rebuilt the farmhouse after the destruction of bombings during the war in 1944. She worked hard six days a week, but she considered her Sundays quite literally sacred. They were her time to spend with her family. To cook for them and enjoy coffee and baked goods together in the lounge. Those Sundays were legendary, just like Germaine's talents in the kitchen. All of this earned her the nickname Aunt Germaine — Tante Germaine.
In the sixties, her children Ilva and Theo Wemaer converted the farmhouse in Sluis into a restaurant. A tribute to their mother and to her culinary talents. The atmosphere at the restaurant today is just as warm and welcoming as it once was on those Sundays spent with Tante Germaine. And the dishes served are just as delicious. These days, Germaine's grandson Sven and his wife Heidi are your gracious hosts, welcoming you with open arms under the beautiful lime trees, or lindenbomen, that gave De Lindenhoeve its name.